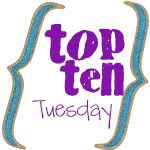 "Make a Difference Day" is this Saturday, October 24th. Here is a list of 10 organizations that have volunteer opportunities so you can "Make a Difference":
1. This Saturday and every Saturday morning, the
City Park Mow-Rons
meet in front of the New Orleans Museum of Art to clean up City Park. After Katrina, City Park did not have the funds to pay full-time gardeners and landscape workers, so the Mow-Rons came to the rescue.
2. Do you or a loved one enjoy playing on community playgrounds? If so,
KaBOOM! Build Days
will be occurring throughout the next several months and are still looking for volunteers and donations.
3. The
United Saints 1st Street Recovery Project
helps clean up the community and rebuild homes for disadvantaged residents of Central City.
4. If gardening is your thing,
One Book, One New Orleans
will be creating a community garden in St. Bernard parish.
5. Or head to the lower 9th ward to help start a
community garden
by building fences and creating raised planting beds with Americorps volunteers.
6. Are you a carpenter (or do you play one on tv)? If so, maybe you can put your skills to good use by helping to
build wheelchair ramps
for some local residents on Saturday with Trinity Christian Community and
Phoenix New Orleans
.
7.
Habitat for Humanity
has 46 homes in progress in the greater New Orleans area right now - maybe you can put your skills to work to help put someone in their own home?
8. Check out the
HandsOn New Orleans
website for opportunities to volunteer at the New Orleans Mission and with other organizations.
9. Pet lovers can donate their time and resources to the
LASPCA
or
Animal Rescue New Orleans
.
10. Finally, remember that not everyone is blessed with an abundance of food, especially in these economic times. Consider volunteering with the
Second Harvest Food Bank
network - you never know when you may be in need as well.
If you won't be in the New Orleans area on Make a Difference Day, go
here
to check out projects in your area!
And while you're at it, head over to
OhAmanda
for more Top 10 Tuesday!